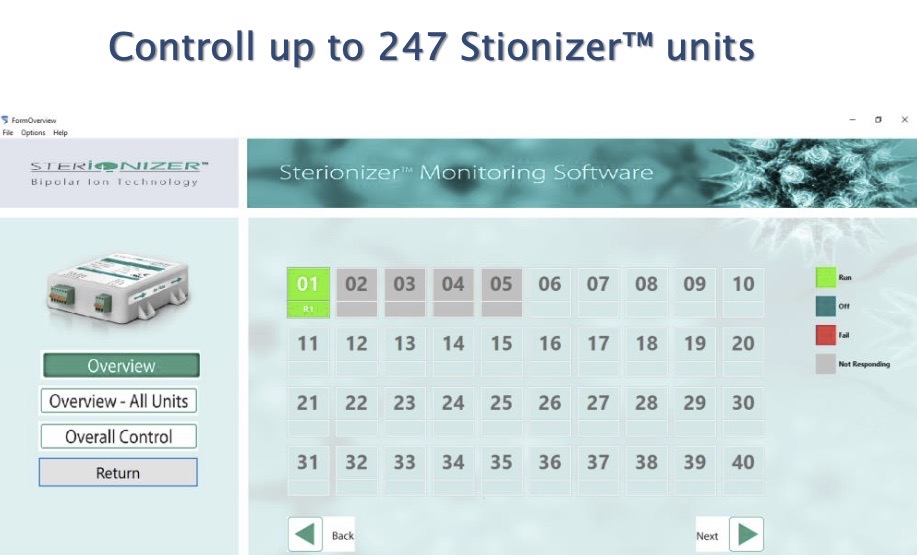 D6 SERIES SOFTWARE
Provides an individual address for each unit before mounting them in the Duct system, it will make future steps and operation much easier.
You can order your units already "running number" them with re-address I3D with one software. The default address for all units is "1". %3D %3D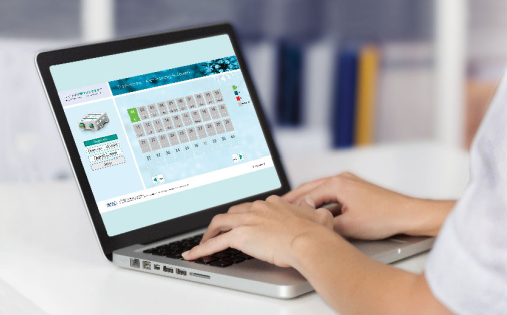 Selecting a specific unit – allows you to monitor and control it:
Turn unit on/off.
Manually perform a cleaning procedure.
Set output power (Default password: 1234).
Set cleaning schedule.
Combi Rack specifications
Product no: IP10-00-001
Sterionizer
Compi rack
Profile 900 mm
With 2 brackets
Product no: IP6-25V-212
Sterionizer
D6 Pocket
2 x M12 connector (m+f)
Set
Product no: IP9-231-X151
Sterionizer
Control box
M12 connector
For 15 x D6
Air Flow Rate
up to 90.000 m³
Min Air Velocity (m/s)
Min. 0.3 m/s
No. of integrated Sterionizers D6
1-15 Units
Operation Environment
Temp. (-10) – (+70)°C, Hum. 20-93% non-condensing
Power Supply Adapter
US Version: 110 V, 1 Phase, 60 HZ EU Version: 230 V, 1 Phase, 50 HZ
Combi Rack Input Power
12/24 V AC/DC, 600 mA, isolated
Control Network Connection
Modbus RS485
Outside Dimensions
According to the Air Handing Unit
Recommended ion Concentration
1000 to 30000 ions per cm³ in condeteoned spaces
Recommended distance from the air outlet in a duck system
Max.30
The Sterionizer™
product overview
In natural habitats, solar and earth-based thermal energies create positive and negative ions that clean and renew outdoor air by removing harmful pollutants, such as bacteria, viruses, fungi, and spores. The Sterionizer™ generates these same positive and negative ions — just like those found in nature — that purify and freshen indoor air by eliminating the harmful pollutants mentioned above.
The Sterionizer™ is a compact electronic module that can easily be integrated into various air treatment products, such as central
air conditioners (duct systems), refrigerators, air purifiers, humidifiers and de-humidifiers, blowers, ventilators, cold stores and more.