THE DESK UNIT
A small, efficient device for improving air quality in smaller spaces such as rooms, offices and so on.
The STERIONIZER TM puzzles purify and clean the air in enclosed spaces from various pollutants and improve the air quality that we breathe.
The device simulates the ecological action that takes place in nature, disinfection and treatment of various pollutants using ions of oxygen molecules atoms. The STERIONIZERTM "Bi-Polar" ions react chemically with water present in the moisture in the air.
This results in the formation of molecules of H202 known as "Hydrogen Peroxide," a substance known and known as a "VIRUS KILLER", bacteria and many other various pollutants.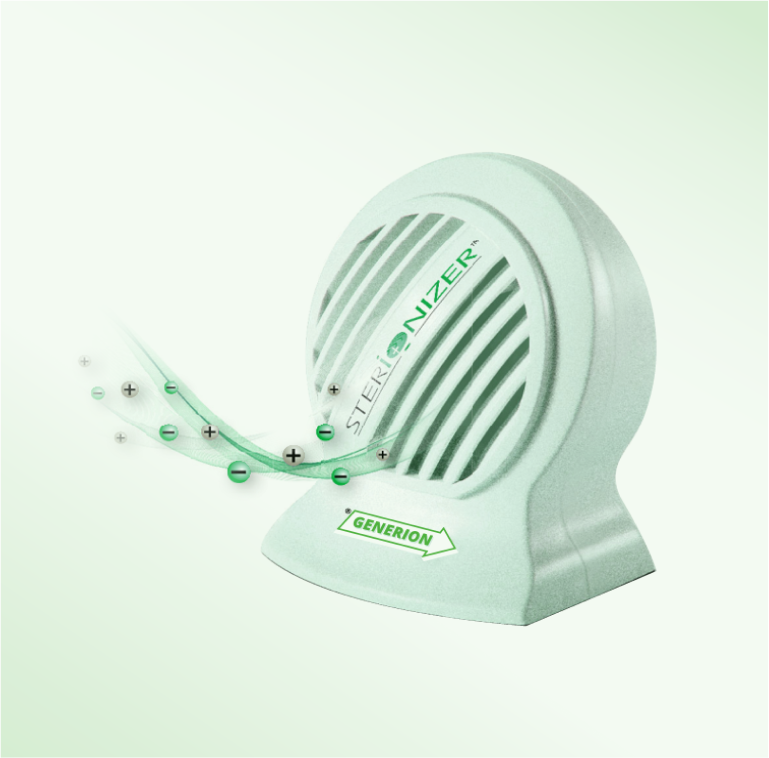 Who is for and what does it do:
For protection against viruses
For people with weak immune systems
For people with breathing problems
For people with allergies
For areas where there is a risk of air pollution
For places where there is a mold problem